ARE YOU A CLOUD CHAMPION?
Expand your cloud offerings, smash your sales targets and win a ticket to the Australian Open!
Break your Cloud sales record with CloudMovers
Earn an Australian Open VIP package and instant virtual MasterCards when you grow your cloud sales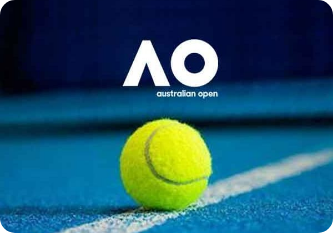 Looking to scale your cloud sales? Ingram Micro has partnered with Microsoft and our participating cloud vendors to bring you exclusive resources and rewards to help you smash your cloud sales targets!
Leverage the CloudMovers resources to compete on the leaderboard and the cash sprint to earn instant virtual MasterCardsTM and a VIP Australian Open package.
THE CLOUD CHAMPIONS TAKE IT ALL!
Two ways to earn rewards!
VIP AUSTRALIAN
OPEN PRIZE PACKAGE
Win a trip to the Australian Open in Melbourne when you grow your overall Monthly Recurring Revenue with Ingram Micro.
Claim your sales to earn points towards revenue thresholds. Smash these thresholds to earn $50 for every round! Unlock your rewards and start spending when you complete training.
THE CLOUD CHAMPIONS TAKE IT ALL!

Engage with CloudMovers and our BDMs

Get trained to expand your cloud offerings

Grow the value of your SaaS business and earn rewards